American artist LP, aka Laura Pergolizzi Ruffo, was one of the musicians whose music appeared on the Riverdale soundtrack last night — Riverdale, Season 5, Episode 19, "Chapter Ninety-Five: RIVERDALE: RIP(?)" — which aired on October 6th, 2021.
LP's 'The One That You Love' showed up on the episode as Betty is surprised with a graduation party after she graduates to Special Agent at the FBI.
The song was released as a single in 2020, and will also be part of the singer's sixth studio album Churches, which is due for release via the PIAS label in early December.
And, while LP's 'The One That You Love' was not particularly successful on the U.S. charts, it gained enormous traction on both YouTube and Spotify where it has garnered tens of millions of plays on each platform.
The song itself came with a western-themed music video that matches the song so perfectly, with LP riding around on a horse dressed in a white pants suit, sunglasses and a hat.
And can I just say, LP's massive vocals on 'The One That You Love' are so fucking superb, her upcoming album is something I am really really really looking forward to.
Listen to LP's gorgeous 'The One That You Love' in that music video and on Spotify down below.
Meanwhile, Riverdale, Season 6 is set to premier in November.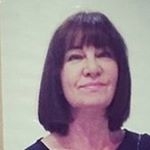 Latest posts by Michelle Topham
(see all)