The Lucinda Williams track 'Doors of Heaven' was featured on the AMC TV series Preacher last night, June 12th (Season 1, Episode 3 – "The Possibilities"). It was played during Ted's funeral.
The track is from Williams' latest album, The Ghosts of Highway 20; an album that was recorded live, so it's incredibly authentic, and seems completely preoccupied with death, and a song that is absolutely appropriate for the scene from Preacher it played over.
Open up the doors of heaven, let me in
I think I'm finally tired of living, let me in
I'm gonna walk in the glory and tell everyone my story
Open up the doors of heaven, let me in
sings Lucinda Williams.
Yes. Appropriate.
Listen to Lucinda Williams' 'Doors Of Heaven' below. Now that's bluesy gold.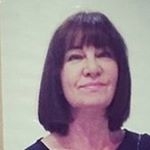 Latest posts by Michelle Topham
(see all)