New York-based American all-girl indie punk band Lunachicks' 'Bad Ass Bitch' was heard on the soundtrack of Dexter: New Blood yesterday — Dexter: New Blood, Season 1, Episode 3, "Smoke Signals".
The track was played as Dexter and his sister are imagining getting rid of Matt's body in the woodchipper (Fargo, anyone?).
Lunachicks' 'Bad Ass Bitch' is from the band's 1999 album Luxury Problem. And yes, the album is 22 years old and, yes, it is the last album Lunachicks released.
The album wasn't ground-breaking in success for the band and, soon after its release, they went on an indefinite hiatus. The band did get back together almost 20 years later, but have yet to release a new album.
Now that their music is being featured on Dexter: New Blood, maybe they will?
Listen to Lunachicks' 'Bad Ass Bitch' as played on Dexter this week on their Luxury Problem album, and in the video.
The cool song is a drum and guitar-heavy track with more spoken than sung vocals. And, while it might seem like a 'pretty simple punk rock song', it sticks in your head hours after you've heard it.
Hence maybe why you're hearing looking for information on it? 🙂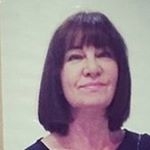 Latest posts by Michelle Topham
(see all)