The new Amazon Prime TV series Wilderness premiered on 15th September with all six episodes appearing on the streaming service at the same time.
Along with the crazy "love story" and superb performances, the series also features a plethora of cool songs on each episode's soundtrack.
Songs like Swedish singer Lykke Li's 'Dance, Dance, Dance', which was played on Wilderness, Episode 1, "Happily Ever After" as Liv and Will are in the elevator making out, and then as Liv is working on her computer on her novel.
When did Lykke Li's 'Dance, Dance, Dance' come out?
The song came out on the Swedish singer's debut studio album Youth Novels back in January, 2008,
The album was well-received by music critics to the extent that it was included on several high-level 'Best Albums of 2008' lists, including ones from Spin, The Times, NME, Paste and Drowned in Sound.
Youth Novels also performed well on charts in Europe (France, Belgium, the Netherlands, Ireland, Norway and the UK), as well as grabbing the #18 spot on the U.S. Heatseekers Albums chart.
In Lykke Li's home country of Sweden, the album climbed to #3 on the Swedish Albums chart, as well as earning the singer five nominations at the Swedish Grammis.
Listen to Lykke Li's 'Dance, Dance, Dance' as heard on the first episode of Wilderness via Youth Novels on Spotify, and in the song's music video.
As for Wilderness, the six-episode drama is now streaming via Amazon Prime Video.
Just a heads up though, while the acting is superb, the script is horribly written and improbable, and every character ends up being ultimately unlikeable.
Hence the abysmal rating on IMDB.
But… the music on the show's soundtrack is excellent. So, kudos to the Music Supervisor, eh?
RELATED: Taylor Swift's 'Look What You Made Me Do' is the theme song from Wilderness — Listen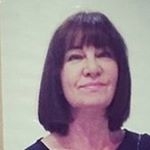 Latest posts by Michelle Topham
(see all)