The British crime thriller Luther: The Fallen Sun was released on Netflix yesterday, and not only came with a killer plot, but also with a phenomenal soundtrack.
Songs like Lynn Anderson's 'Rose Garden', which showed up on Luther: The Fallen Sun as one of the songs playing on the car radio.
Lynn Anderson's 'Rose Garden' is a classic American pop song that was recorded by the singer after she loved Joe South's version of the song, which came out two years earlier in 1968.
It took a while for Anderson's cover song to be released, however, as her producer Glenn Sutton, who was also her husband at the time, thought it was a "man's song" and so was against her recording it.
When she finally did release it as a single in October, 1970, 'Rose Garden' went on to hit #1 on the Hot Country Singles chart, then made it to #3 on the Billboard Hot 100 chart a few months later.
The song then went down in history as Lynn Anderson's most successful single, as well as becoming a signature song for her.
Listen to Lynn Anderson's 'Rose Garden' as heard on the soundtrack of Luther: The Fallen Sun in the video, and on the Spotify player.
She also gave a lovely live performance of the track on the iconic British TV music show Top of the Pops in 1971 you can also watch down below.
Meanwhile, Luther: The Fallen Sun, which stars Idris Elba, is now streaming on Netflix.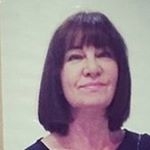 Latest posts by Michelle Topham
(see all)