American rock band Lynyrd Skynyrd's 'You Got That Right' showed up on the soundtrack of Bridge and Tunnel last night — Bridge and Tunnel, Season 2, Episode 2, "Breaking Up is Hard to Do", which aired on July 17th, 2022.
The song was played as Mikey is talking about moving out of his parents house.
Lynyrd Skynyrd's 'You Got That Right' is from the band's fifth studio album Street Survivors.
Released in 1977 on the MCA label, Street Survivors was the last album featuring every member of the original band.
Tragically, just three days after its release, three of the band members (lead singer Ronnie Van Zant, guitarist Steve Gaines and his older sister, backing singer Cassie Gaines) were killed in a plane crash caused by the plane running out of fuel.
Most of the survivors were sitting at the back of the plane when it crashed.
The remaining members of Lynyrd Skynyrd then stopped recording/performing for more than a decade, until the band was reformed by Ronnie Van Zant's brother Johnny.
Street Survivors was certified Gold just 10 days after its release as fans rushed to buy it to help commemorate the lives of those lost.
Lynyrd Skynyrd's 'You Got That Right' was written by both Van Zant and Gaines, and was released as a single from the album after their deaths.
It went to #69 on the Billboard Hot 100 chart.
Listen to Lynyrd Skynyrd's 'You Got That Right' from last night's Bridge and Tunnel in the video, and on the band's Street Survivors album.
There is also a superb live performance the band gave of the song just a few months before the plane crash worth a watch below as well.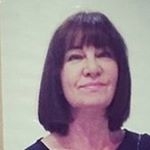 Latest posts by Michelle Topham
(see all)