French-American electronic music project M83 had two more tracks featured on a hit TV series this week.
This time on Ragnarok, the new original Netflix web series — Ragnarok, Season 1, Episode 1, "Ny gutt".
Those tracks were M83's 'Intro' and 'Outro', songs that were played, appropriately, during the intro and the outro of the episode.
'Intro', feat. Zola Jesus, is from the music group's sixth studio album Hurry Up, We're Dreaming, while'Outro' originated on their sophomore studio album Dead Cities, Red Seas & Lost Ghosts.
Both albums were released to critical acclaim, with Hurry Up, We're Dreaming being nominated for a Grammy Award.
Since then, several tracks from each album have been featured on TV series including Mr. Robot, Chuck, Made in Chelsea and Top Gear U.K., and in the movies Suburra and Cloud Atlas. 
An enormous number of other M83 tracks have also shown up in over a hundred other shows and films.
Yes, the music project is much loved by Music Supervisors everywhere it seems.
Listen to both of these gorgeous pieces, and you will easily see why.
Check out both M83's 'Intro' and 'Outro' in the videos below and in the albums they originated on in the Spotify players below that.
You might also want to listen to both albums in full while you're at it, as they truly are things of beauty.
The first season of Ragnarok is currently streaming on Netflix and, from what critics and fans are already saying, it is likely the popular streaming service will be greenlighting a season 2 soon.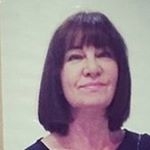 Latest posts by Michelle Topham
(see all)