Pop superstar Madonna's 'Rescue Me' was one of a number of stellar songs played on the Yellowjackets soundtrack this week — Yellowjackets, Season 2, Episode 6, "Qui".
In the case of that dance club song, it was heard playing in the scene where Ben is covering his ears to block out Shauna's screams.
Madonna's 'Rescue Me' is one of the singer's oldest hits, as it was originally released on her The Immaculate Collection back in 1990.
Originally not meant to be a single by the iconic pop artist, the track received so much airplay across the United States, it quickly became one of the most popular songs from the album.
That was when it was decided a single release was probably in order.
As a single, 'Rescue Me' was the second and final single release from The Immaculate Collection, and went on to rank high on charts in 16 countries, but was particularly successul in the United States.
There it hit #1 on the U.S. Dance Singles Sales chart, as well as ranked in the Top 10 on four other charts including on the Billboard Hot 100 where it peaked at #9.
Now one of Madonna's most popular songs, 'Rescue Me' is most notable for its gospel elements that actually give somewhat of a Christian feel to the track.
Interestingly too, that is something Madonna herself seems to be against as she has condemned Christianity and the church's teachings a number of times throughout her long career.
Listen to Madonna's 'Rescue Me' as heard on this week's Yellowjackets episode in the video and on Spotify below.
Meanwhile, Yellowjackets, Season 2 is now streaming via Showtime. It has become one of the cable networks biggest successes, with only the crime drama Dexter: New Blood beating it in viewer numbers.
A Season 3 confirmation for the show was announced last December.
You will find many more songs from the superb Yellowjackets soundtrack to listen to on Leo Sigh.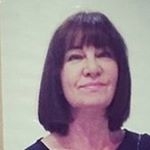 Latest posts by Michelle Topham
(see all)