Folk electronica singer songwriter Maggie Rogers' 'Light On' is one of the featured songs on the new Netflix film Tall Girl.
The track was heard after Jodi has finished giving her speech at homecoming, and it is another addictive-melodied Maggie Rogers song you will be singing for days after you have watched the movie.
Rogers' 'Light On' is from her major-label debut studio album Heard It In a Past Life, which was released in January this year. It was the fifth single released from the album. An album that hit the number 2 spot on the Billboard 200 chart.
And, if this is one of the first Maggie Rogers' songs you have heard, you may not know how the 25-year-old singer catapulted to fame so fast.
That's because she played 'Alaska', one of her original songs, for Pharrell Williams during a Masters class critique session at New York University's Clive Davis Institute of Recorded Music.
Pharrell was so blown away by the song, her voice, and her explanation of why and how she makes music, the video with his commentary went viral and the rest is history for Rogers.
After all, the iconic rapper singer songwriter had absolutely no critique for Rogers, simply saying " "I have zero, zero, zero notes for that. And I'll tell you why. You're doing your own thing. It's singular. I've never heard anyone like you before, and I've never heard anyone that sounds like that."
You can watch that video below.
Listen to Maggie Rogers' 'Light On' in the official music video below (which is beautifully filmed), and in the Spotify widget below that.
Related reading: Watch Maggie Rogers' 'Dog Years' music video — it is beautiful in its simplicity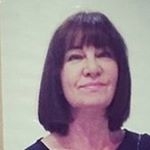 Latest posts by Michelle Topham
(see all)