American indie pop singer songwriter Maggie Rogers' 'Overdrive' showed up on the ABC drama The Company You Keep this week — The Company You Keep, Season 1, Episode 9, "The Truth Shall Set You Free".
The song was played as Emma is putting a listening device under Charlie's clothing for the meeting between Patrick, Connor and Wilford.
She is a little reticent to do it, but Charlie tells her "They're not going to search me on a crowded train".
Maggie Rogers' 'Overdrive' was released as the first track from her second studio album Surrender, which came out on the Debay Sounds and Capitol record labels in July, 2022.
The album was named to many top music critics' lists as one of the best of last year.
Rogers' 'Overdrive' was written by Rogers and British singer Kid Harpoon, and is from the perspective of a woman who knows the man she is in love with is terrible for her, but still loves him anyway.
That is why she is still hesitating walking away from him:
I don't wanna do this again if you're gon' break my heart
I'm tearing at the seams, can't believe that it's gotta be this hard
You told me that I was all you could see, but you kept me in the dark

And put me in overdrive
Put me in overdrive
Oh, oh
Put me in overdrive
Listen to Maggie Rogers' 'Overdrive' as played on this week's The Company I Keep in the video and on Spotify down below.
You can also buy the singer's Surrender album, which features 'Overdrive', via Amazon.
The episode itself heralds in the events of next week's season finale. There is no word yet though on whether the series has been renewed by ABC for a second season.
Meanwhile, the first season of The Company You Keep is currently streaming via ABC.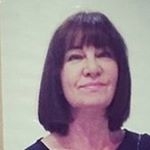 Latest posts by Michelle Topham
(see all)