Maggie Rogers' 'Shatter' nicely opens the new season of Heartstopper
Indie American singer songwriter Maggie Rogers' 'Shatter' was that song playing during the opening scenes of the first episode of the new season of Heartstopper on Netflix this week — Heartstopper, Season 2, Episode 1, "Out".
The song was released on Rogers' second studio album Surrender, which came out in 2022 after Rogers had graduated from Harvard Divinity School with a Master's degree in religion and public life.
The album was written as part of her thesis, and was produced by the indie pop singer in collaboration with several other music producers.
And, while Maggie Rogers' 'Shatter' was not one of the three singles released from Surrender, it does feature Florence Welch of Florence and the Machine who provides some of the vocals and plays the tambourine.
The album itself went on to chart very high on four American charts, including at #12 on the Billboard 200 chart, and at #1 on the Top Tastemakers Albums chart.
Surrender also ranked high up charts in seven other countries, including at #6 on the UK Albums chart.
Listen to Maggie Rogers' 'Shatter' from the opening scenes of Heartstopper in the video, and via the singer's Surrender album on Spotify.
Rogers also performed a nice live version of 'Shatter' at Glastonbury earlier this year you should also give a watch below.
As for Heartstopper, the very popular comedy drama's second season is now streaming via Netflix.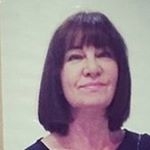 Latest posts by Michelle Topham
(see all)