With four  songs playing on the new episode of the teen superhero drama Gen V this week — Gen V, Season 1, Episode 4, "The Whole Truth" — Maggie Rogers' 'Want Want' was still a sweet standout.
Particularly as it was played during that scene when Jordan (Derek Lu) begins to kiss Marie (Jaz Sinclair) and she reciprocates.
Advertising
The track then abruptly ends playing as Emma (Lizze Broadway) bursts into the room.
Did you hear Maggie Rogers' 'Want Want' on the XO, Kitty trailer?
'Want Want' was released by the American indie pop singer as the second single from her second album Surrender, which came out on the Debay Sounds and Capitol record labels in late July, 2022.
According to Maggie Rogers herself, she wrote the song about prioritizing pleasure above anything else, up to and including with sex.
With lyrics like:
Oh, can we take this slow?
Everybody's always known
But I didn't want to admit
That when we're cheek to cheek
I feel it in my teeth
And it's too good to resist
(full lyrics for 'Want Want' via Genius)
Advertising
the track was wonderfully appropriate for that Gen V kiss between Marie and Jordan, as it added a cool vibe to the scene.
And, just in case you feel as though you have heard Maggie Rogers' 'Want Want' somewhere else recently as well, the song was used on the trailer for the hit Netflix teen comedy drama series XO, Kitty earlier in the year.
It is nice to see the incredibly talented, yet decidedly still-indie artist Rogers get so much mainstream attention lately, isn't it?
Now listen to Maggie Rogers' 'Want Want' from the Marie and Jordan kiss scene in this week's Gen V episode in the song's music video, as well as via Spotify below where it currently has almost 19 million streams.
You can learn more about Rogers, and her music, via the singer/songwriter's official website.
RELATED: Listen to more songs from the crazy but cool Gen V series on Leo Sigh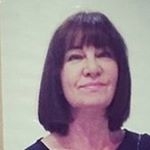 Latest posts by Michelle Topham
(see all)