The new Showtime series The Good Lord Bird premiered on October 4th and, whether it ended up being your cup of tea or not, you have to admit the show has some of the best music on a soundtrack this year.
Take the iconic American gospel singer Mahalia Jackson's 'Come On Children, Let's Sing' — the song that was played over the opening titles of The Good Lord Bird, Season 1, Episode 2, "A Wicked Plot".
A song that started off the episode in an upbeat manner, only to have it descend into …"what?"…pretty soon afterwards.
'Come on Children, Let's Sing' is a traditional spiritual track released by Jackson in 1960.
Jackson's version was an arrangement created by Harriet E. Smith & Mahalia Jackson, and was included on her eighth studio album of the same name released that year.
The song itself is of unknown origin, although some experts believe it may have been written some time around the early 1900s.
As for The Good Lord Bird, the Showtime series is based on the novel by James McBride. The show was created by Ethan Hawke and Mark Richard, and stars Hawke, Hubert Point-Du Jour, Beau Knapp, Nick Eversman, Ellar Coltrane, Joshua Caleb Jackson and Jack Alcott.
Critics are praising the show due to its superb writing and for its performances, in particular that of Ethan Hawke. The series currently has a 100% score on Rotten Tomatoes, although audiences seem to like it quite a bit less.
Listen to Mahalia Jackson's 'Come On Children, Let's Sing' from The Good Lord Bird below. Just don't expect the second episode of the show to be that upbeat.
There is also an amazing live performance she gave of the song back in 1969 you should really check out.
The Good Lord Bird is currently airing on Showtime.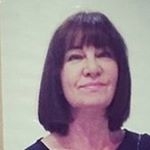 Latest posts by Michelle Topham
(see all)