Listen to Mahalia's 'No Reply' from The Resident's opening scenes
English singer songwriter Mahalia's 'No Reply' was the first song featured on the latest episode of the medical drama The Resident this week — Season 2, Episode 8, "Heart in a Box".
It was heard at the beginning of the episode as Priya and Devon are talking about moving to San Francisco, Micah and Mina discuss going back to the doctor, and as Conrad and Nic talk about Henry's baseball game.
Mahalia, aka Mahalia Burkmar, released 'No Reply' earlier in 2018. It is one of three singles she has released this year, along with a third EP.
The British singer and Leicestershire native has been recording music professionally since she was 13 years old, when she first signed a contract with a major record label.
Nowadays, Mahalia is preparing for a short Australia tour, which will be kicking off at The Falls Music and Arts Festival on December 28th in Lorne, Victoria, and ending at the Northcote Social Club in Northcote on January 9th, 2019.
You can check out all dates and pick up tickets for all shows from her website.
And, if you are not going to be in Australia over the next couple of months, at least listen to Mahalia's 'No Reply' from The Resident in her official music video below.
Related: Listen to the Bishop Brigg's power anthem 'The Way I Do' as featured on The Resident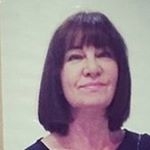 Latest posts by Michelle Topham
(see all)