French producer and singer Mai Lan released her new single 'Haze' today, and it is lovely. Synth pop, wrapped in layers of rich flat vocals, with a mysterious almost chant-like feel to it.
As for the meaning of 'Haze', Mai Lan says "Haze is a timeless and foggy space, between life and death, where I'm attempting to reach a loved one who is no more. I miss her presence, her love. I lost a bit of light, I'm not as strong. Would I be more serene to know her close, watching over me? I'm waiting for a sign".
'Haze' is Mai Lan's follow up to her critically loved single 'Technique'. A single that gained her a lot of attention.  'Haze' is likely to do the same.
We can expect to see both tracks on her debut album coming out some time next year.
Meanwhile, watch the video for Mai Lan's 'Haze' below. It was directed by PANAMÆRA. Now, isn't that cool?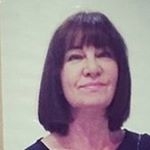 Latest posts by Michelle Topham
(see all)