American gospel and Christian singer songwriter Mandisa's 'What You're Worth' feat. Britt Nicole was featured on the new episode of the comedy drama series Younger this week — Younger, Season 6, Episode 4, "An Inside Glob".
The song was heard as Liza runs out of her apartment in an attempt to intercept Kelsey, and then continues playing as we see Kelsey arriving at Suffolk House where he wants to confront Bronwyn.
Mandisa's 'What You're Worth' was released in 2017 on her sixth studio album Out of the Dark.
It was the first album the Nashville, Tennessee-based singer had recorded in three years, as she had fallen into a depression after her closest friend died from breast cancer. A friend who chose to carry her unborn child to term, rather than to have the cancer treatment she needed.
The song itself is a massive female empowerment song and, in Mandisa and Britt Nicole, features two of the most powerfully-voiced Christian singers around at the moment.
Mandisa herself said about the song and it's intention,
"I wrote this song thinking about, and praying for survivors of human trafficking. Ultimately, it became an anthem for women like me who are choosing to no longer have our worth tied to our bodies."
Listen to Mandisa's 'What You're Worth' from Younger in the lyric video below. You can also listen to the 18-track Out of the Dark album in its Deluxe Edition in full in the Spotify widget below that.
Related reading and song: Listen to Findlay's 'Waste My Time' from Younger — and remember what bad relationships are like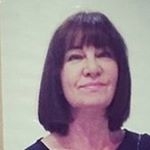 Latest posts by Michelle Topham
(see all)