American salsa, R&B and pop singer songwriter Marc Anthony's 'Pa'lla Voy' was that cool salsa-style song played on New Amsterdam last night — New Amsterdam, Season 4, Episode 4, "Seed Money".
The repetitive sounding song was played as the team heads out into the local community.
The track is Anthony's latest release, arriving as a single earlier this year via Sony Music.
'Pa'lla Voy' is a remake of Senegalese band Africando's 1994 hit 'Yay Boy', but now has a cool salsa feel to it.
Something that was apparently the right choice for Anthony, as 'Pa'lla Voy' hit the #6 spot on the Billboard Tropical Airplay chart only three days after release, and has become one of his biggest hits since the singer's 2012 collab on Tito El Bambino's 'Por Qué Les Mientes?'
'Pa'lla Voy' came with an official music video that had Marc Anthony in various squalid locations, interspersed with clips of him performing the track in a deserted industrial building.
This continues until the singer is finally at an underground club exuberantly performing the song with his band as the audience wildly dances.
The song itself is about a guy who loves to party, and so is always where the action can be found. Yep, that's what the video suggests.
Listen to Marc Anthony's 'Pa'lla Voy' as heard on yesterday's New Amsterdam in the song's official music video, and on the Spotify player.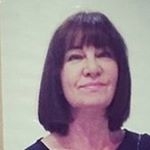 Latest posts by Michelle Topham
(see all)