Listen to Marc Bolan and T. Rex's '20th Century Boy' as featured on 'Will'
Listen to the Marc Bolan/T. Rex song '20th Century Boy' as featured on the TNT series 'Will'
There was a stellar line up of classic music featured on the latest episode of the new TNT series 'Will' this week (Season 1, Episode 4, "Brave New World"), including the Marc Bolan/T. Rex song '20th Century Boy'. That track was played when Marlowe takes Will to a party and introduces him to his friends.
'20th Century Boy' was first released in 1973 by T. Rex as a single. It was then re-released the same year on the band's Tanx album. 
The song showed up again, along with most of Marc Bolan and T. Rex's other iconic songs (22 in all), 25 years after Bolan's death in a car accident on the 2002 album 20th Century Boy: The Ultimate Collection.
Other songs on the latest episode of Will include the 2016 remaster of David Bowie's 'Fame' and the Beastie Boys 'Sabotage'. Yep, it was a good one!
Listen to T. Rex's '20th Century Boy' in the video below.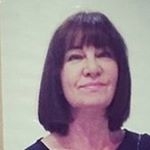 Latest posts by Michelle Topham
(see all)