Listen to Martin Garrix's 'Poison' from Ibiza
The cool Martin Garrix track 'Poison' was one of the songs featured on the soundtrack of the new Netflix comedy movie Ibiza this week. The track was heard during the scene where Leo starts performing his set on stage.
Garrix's 'Poison' is not like most of his other releases either, as it is a song the Dutch DJ and producer released back in 2016 as a free track for his fans. In a message on the track's YouTube video at the time, Garrix told his fans:
I can't thank you all enough for all the tremendous support you've shown me. As a token of my appreciation, here is my latest track 'Poison' FREE on SoundCloud.
Since then, the official video for 'Poison' has not only garnered over 3.5 millions views on YouTube, the song has become one of his most popular releases to date.
The link to the free download, however, did eventually expire so you will have to make do with just watching Martin Garrix's official video for the song below instead.
A video that shows quite easily why Martin Garrix's shows are so hugely popular — what with the cool music, the light shows, the wild crowd and Garrix up on the stage playing music and having the time of his life.
As for what Garrix is up to at the moment? He has just revealed the release date for his new collab track with Khalid. The song is called 'Oceans', and it will be released on Friday, June 15th.  Well, that's definitely something to look forward to.
Related: The Martin Garrix song 'Pizza' is just one gigantic love letter to his fans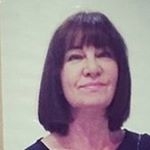 Latest posts by Michelle Topham
(see all)