The procedural drama 9-1-1 continues on its course of featuring superb and sometimes surprising contemporary music on its soundtrack.
Including this week's soundtrack, with Marvin Gaye's 'Let's Get It On' showing up on 9-1-1, Season 5, Episode 9, "Past is Prologue".
That song was playing as Bobby and Athena are having a romantic evening when May interrupts them.
Marvin Gaye's 'Let's Get It On' was first released by the American soul singer songwriter in August 1973 via the Tamla Records label.
It was the title track for his thirteenth studio album.
While a romantic song, 'Let's Get It On' also became iconic due to its suggestive lyrics, and a song that has been featured on hundreds of TV shows and movies since.
Interestingly, while now world-wide renowned, Gaye's Let's Get It On album was not a big hit for the singer outside the United States when it was first released, only charting in the UK and Canada.
Since its release, it has also been certified Gold in the UK and Platinum in the United States.
Sadly, Gaye was shot and killed by his father on the day before his 45th birthday.
His father only received a six-year suspended sentence and probation, as Marvin Gaye himself had punched and kicked his elderly father after an argument the two had had. His father shot him a few minutes later.
Listen to Marvin Gaye's 'Let's Get It On' as heard on 9-1-1 in the video, and on the Deluxe edition of his album.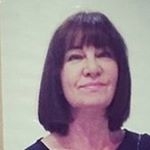 Latest posts by Michelle Topham
(see all)