The American crime drama The Equalizer was back last night for another action-packed episode, and with it came tracks on its soundtrack that were pretty damn stellar.
Including Mary J. Blige's 'Real Love', which showed up on The Equalizer, Season 3, Episode 5, "Blowback" at the family dinner as Harry says how much he likes Aunt Vi's cooking,and as Mel promises Delilah she will train her.
Advertising
It continues playing as Harry proposes a toast.
Mary J. Blige's 'Real Love' was the second single from the R&B, hip hop singer's debut studio album What's the 411?, which was released in 1992 on the Uptown and MCA labels.
The song was a big hit for the then-not-so-well-known Blige, making it to #7 on the Billboard Hot 100 chart, as well as charting high on the Hot R&B/Hip Hop Songs and Rhythmic charts.
It also sold well in both the UK and Canada.
'Real Love' was also a song that wasn't just about romance, but that was also appropriate for Blige's situation at the time — a singer who was being taken advantage of by people in the music industry, and looking for better people to help skyrocket her career.
So I've tried my best and prayed to God he'll send me someone real
To caress me and to guide me towards a love my heart can feel
Advertising
Listen to Mary J. Blige's 'Real Love' as heard on last night's The Equalizer on the now-iconic singer's What's the 411? album, and in the video.
There is also a superb live performance Blige gave of 'Real Love' along with several other songs at the BET Awards in 2019, that is a joy to watch.
Watch all three seasons of The Equalizer on CBS.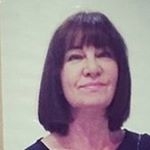 Latest posts by Michelle Topham
(see all)