British electronic trip hop band Massive Attack's 'Inertia Creeps' was that hypnotic and addictive song playing on Yellowjackets last night as Taissa is making coffee then drinks them all herself — Yellowjackets, Season 2, Episode 2, "Edible Complex".
Massive Attack's 'Inertia Creeps' was released in late 1998 as the fourth single from the electronic band's third album Mezzanine, which came out on the Virgin record label.
Interestingly, while the track was critically acclaimed, it ended up being one of the least commercially successful singles Massive Attack ever released going on to only chart in New Zealand and nowhere else.
The Mezzanine album, though, was a huge success charting in 25 countries, and hitting #1 on six charts including the UK Albums chart.
Massive Attack themselves was formed in 1988 and, with several member changes throughout the last 30-plus years, has been in existence ever since.
The band has released five full-length albums, three compilation albums, six EPs, and more than 20 singles.
A large percentage of their releases have sold so well they have been certified Gold or Platinum.
Listen to Massive Attack's 'Inertia Creeps' as played on Yellowjackets in the video, and on the British band's 11-track Mezzanine album.
Yellowjackets, Season 2 is now streaming on Showtime.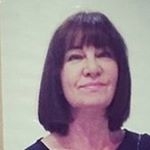 Latest posts by Michelle Topham
(see all)