Apple TV+ British-French thriller television Liaison is not only one of the most exciting shows on streaming TV right now, with amazing special effects for a TV show, each episode also comes with some darn good music.
Music that includes British trip hop group Massive Attack's 'Teardrop', which showed up on last night's episode of Liaison for the second time since the series premiered in February — Liaison, Season 1, Episode 4, "Carnage".
That song was playing as Alison was looking at photos, and then turns on the stereo.
Massive Attack's 'Teardrop' came out in 1998 as the second single from the third studio album Mezzanine, which was released on the Virgin record label.
The song was notable for its vocals being provided by Cocteau Twins' lead singer Elizabeth Fraser, which was one of the things that made 'Teardrop' become such a huge international hit.
The track went on to hit the top spot on six international charts, as well as in the Top 20 in 18 other countries.
Interestingly too, 'Teardrop' was originally set to feature Madonna singing the vocals, but then Massive Attack members decided Elizabeth Fraser would add the sound to the song they wanted.
Sounds like that worked out well for them, eh?
Listen to Massive Attack's 'Teardrop' from last night's episode of Liaison in the Spotify player, and in track's music video.
And yes, although the song was written 25 years ago, it still sounds like a thoroughly contemporary track.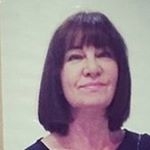 Latest posts by Michelle Topham
(see all)