'I Like the Things About Me' was the superb song finishing off the third episode of The Bear this week
The third episode of the new season of The Bear featured six superb songs, with the final one playing over the end credits heard for a bit too short of a time for my liking.
That song was Mavis Staples' 'I Like the Things About Me', and was played on The Bear, Season 2, Episode 3, "Pasta" as Sydney is back in the kitchen still trying to perfect a new recipe for pasta, and hating the taste.
Advertising
And then we see the end credits begin to play.
When was Mavis Staples' 'I Like the Things About Me' released?
The song is a track from the American R&B gospel singer's ninth studio album One True Vine, and is very much of a self-empowerment song, as the singer talks about how she always wanted to be different than what she was.
Until she realized, she didn't anymore.
Staples' One True Vine album came out in 2013 on the ANTI- record label, and was produced by Wilco lead singer and guitarist Jeff Tweedy.
At the time of its release, Staples was only a month away from her 73rd birthday, and still performing and recording like she always had.
Advertising
One True Vine went on to rank at #67 on the Billboard 200 chart, which was and still is Staples' highest peaking placing on that chart yet.
The album also made it to #2 on the Top Gospel Albums chart, and to the Top 20 on three other U.S. charts.
Outside the U.S., One True Vine also hit #1 on the UK Christian and Gospel Albums chart.
RELATED: Listen to a lot more music from the new season of The Bear on Leo Sigh
As for Mavis Staples, the American singer began her music career as a member of her family's music group The Staple Singers, which was founded in 1948.
She has also had a very successful solo career that has spanned more than 50 years, and spawned a slew of hit albums, EPs and singles.
The R&B singer's fourteenth and latest studio album came out in 2019, when the singer herself was almost 80-years-old. She still performs live to this day.
Listen to Mavis Staples' 'I Like the Things About Me' from the end credits of The Bear in the song's black and white music video, which also features father and son musicians Jeff and Spencer Tweedy, and on her One True Vine album via Spotify.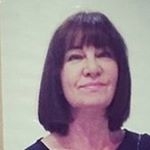 Latest posts by Michelle Topham
(see all)