The gorgeous Max Richter piece 'On The Nature of Daylight' has been used in numerous TV shows, video game trailers and in a slew of movies — including Stranger Than Fiction, Arrival and the blockbuster Shutter Island.
This week, Max Richter's 'On The Nature of Daylight' added atmosphere to the new Stephen King Hulu series Castle Rock — Season 1, Episode 7, "The Queen".
The instrumental track was played at the end of the episode as Ruth showers, and then answers the door to find Alan on the doorstep. It continued playing on into the episode's ending credits.
And, while 'On The Nature of Daylight' is stunningly gorgeous and heart-breaking in its own right (see video below and listen to the Spotify track), there is also another version I love even more.
The original 'On The Nature of Daylight' mixed with the vocals of Dinah Washington's song 'This Bitter Earth'. That version was used in a trailer for the video game The Secret World, and in the movie Shutter Island, and is stunning beyond belief.
As for Max Richter, he is a German-born British composer that is one of the most prolific contemporary composers around.
He currently has eight studio albums released, and has written scores for an enormous number of movies and TV shows, including Mary Queen of Scots, Black Mirror, The Leftovers, Into The Forest, The Last Days on Mars, The Good Doctor, How To Die in Oregon, Hostiles and White Boy Rick.
Max Richter's The Leftovers soundtrack is devastatingly beautiful
He has also been nominated for an extensive number of music awards, and has won at least half of them.
Richter's 'On The Nature of Daylight' is from his sophomore studio album The Blue Notebooks. Released in 2004 on FatCat Records, it was originally a protest album about the Iraq war. It was given a re-release earlier this year to commemorate its 15th anniversary.
That release was interesting too, as it included two new arrangements of 'On The Nature of Daylight', the album's most successful and most well-known piece of music. Including the Dinah Washington version.
Listen to the original release of 'On The Nature of Daylight' from Max Richter and Lorenz Dangel below in both video and in the Spotify widget, and then do not miss the Richter/Dinah Washington mix below that, as her heart-wrenching vocals add even more devastating emotion to the piece.
Max Richter's 'On The Nature of Daylight' ballet piece is stunning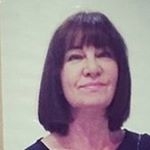 Latest posts by Michelle Topham
(see all)