One of the many reasons to watch the HBO series The Leftovers, other than the fascinating story, and the superb acting, is the music. Much of the soundtrack, of course, has been composed by the German-British composer Max Richter, but many other tracks and songs are also used.
On Sunday night, during season 2, episode 10 of 'The Leftovers' — "I Live Here Now" — we were privileged to hear Maxene Cyrin's piano cover of The Pixies 'Where Is My Mind', a song that has appeared in numerous films and TV series itself.
But what is interesting about Maxene Cyrin's piano cover of The Pixies 'Where Is My Mind' is that it takes a song that is an intense rock song, and instead makes it quiet and touching and sad.
As for Maxene Cyrin himself, he is a French composer and pianist that has been highly influenced by both new wave and techno music. His own compositions have been released on various indie solo albums, but he has become even more well known for his gorgeous piano covers of songs from Massive Attack, Nirvana and, of course, The Pixies.
His cover of The Pixies' 'Where Is My Mind' is from his 2009 album Novö Piano. Listen to it below, (and the original Pixies song below that). Beautiful, isn't it?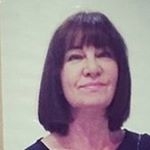 Latest posts by Michelle Topham
(see all)