The new Netflix rom-com movie Falling Inn Love not only has a cute premise, but it also comes with a stellar soundtrack, including New Zealand indie singer songwriter Maya Payne's 'Make Up My Mind'.
'Make Up My Mind', with its addictive melody and Payne's gorgeous vocals, was originally released as a stand-alone single in September, 2018 on Payne's own record label Rolley Records.
It soon grabbed the attention of Falling Inn Love's Music Supervisor, who was absolutely correct in his/her assumption this track was perfect for that film.
As for Maya Payne, she has created a blow-out indie career for herself in just the last three years.
In 2016, she released her debut EP The Lucky Ones on her own label, and it then catapulted to the number six position on the New Zealand album charts.
'If Only', the lead single from the EP, was also listened to so much it made it to number 1 in both New Zealand and Poland on the Spotify viral charts.
Listen to Maya Payne's 'Make Up My Mind' from Falling Inn Love in the video below.
You can also hear it in the Spotify widget below and, if you like this song as much as I do, check out her 7-track EP The Lucky Ones in the Spotify widget below that.
You can also buy the track on Bandcamp.
Related reading: Lizzo's 'Truth Hurts' was the perfect song for the Netflix film Someone Great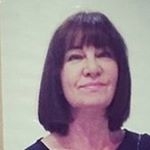 Latest posts by Michelle Topham
(see all)