Listen to Mazzy Star's indie hit 'Fade Into You' as featured on this week's episode of 'Ray Donovan'
Mazzy Star's 'Fade Into You' was a massive hit for the alternative rock band back in 1994, reaching the number 3 spot on the Billboard Modern Rock chart.
This week, Mazzy Star's 'Fade Into You' made a comeback of sorts when it was featured on the latest episode of the Showtime series Ray Donovan — Season 5, Episode 1, "Abby".
The track was heard during the flashback sequence as Abby tells Ray he should let Mickey move in, because they have plenty of room and he's lonely, and then she begins to sing the song to him.
'Fade Into You' was released on the rock band's album So Tonight That I Might See. It hit the charts in Australia, the U.K. and Canada, and ended up on three different Billboard charts, including the Modern Rock chart, as well.
Related: Listen to Mazzy Star's 'Fade Into You' from American Horror Story
The song is Mazzy Star's most successful, has appeared on several critics' lists as one of the best songs from the 1990s, and has also been featured in TV series like Fringe, Waterloo Road, True Blood, American Horror Story, Person of Interest, Gilmore Girls and more.
Watch the official Mazzy Star music video for the song below. It's still as cool as when it was released 23 years ago.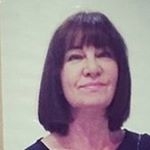 Latest posts by Michelle Topham
(see all)