Listen to Mazzy Star's 'Five String Serenade' from 'The End of the F**king World'
Listen to Mazzy Star's 'Five String Serenade' from The End of the F**king World
Alternative rock band Mazzy Star's 'Five String Serenade' was featured on the new Netflix series 'The End of the F**king World' this week — Season 1, Episode 3.
The track was heard as James watches Alyssa sleeping, then lies down next to her and holds her hand.
'Five String Serenade' was released in 1993 on Mazzy Star's second studio album So Tonight That I Might See and, with lead vocalist Hope Sandoval's vocals, the somber strings and the lyrics, it is a song that is alternately a love song and also one that just makes you feel sad.
After all, it's hard to feel much joy with vocals like this " This is my five string serenade, Beneath the water I play, And while I'm playing for you, It could be raining there too".
The Netflix dark-romantic comedy series 'The End of the F**king World' is based on Chuck Forsman's comic book series The End Of The Fucking World. It follows 17-year-old James who thinks he is a psychopath and so sets off to find his first murder victim.
When he meets Alyssa, he thinks his victim is her but events soon take a surprising turn when Alyssa announces she's running away, and asks James if he wants to go with her.
'The End of the F**king World' is now streaming on Netflix, and it is already getting positive feedback from a high percentage of people commenting online about it.
Watch the trailer below to see if it's your cup of tea. You can also listen to Mazzy Star's very cool 'Five String Serenade' in the video below that.
Related: Listen to Mazzy Star's classic track 'Fade Into You' from 'American Horror Story' — it's like the perfect embrace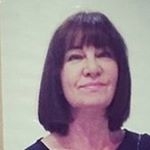 Latest posts by Michelle Topham
(see all)