The third season of the Spanish heist TV series Money Heist (La Casa de Papel) was released on July 19th and, as usual, it arrived with a superb soundtrack.
Including the Men at Work song 'Who Can It Be Now?', which was played on Money Heist, Season 3, Episode 2, "Aikido".
The quirky and actually quite funny 'Who Can It Be Now?' was released on the Aussie band's debut studio album Business as Usual in 1981. The New Wave track is known for its fabulous saxophone, and for having a cool almost West Indian vibe in the chorus. It was also an enormous hit for the band, becoming one of the best-selling songs of 1982.
Lead vocalist of the band. Colin Hay, said he wrote the song after he moved into an apartment next door to drug dealers whose clientele often banged on his door by mistake, in an attempt to get their next fix.
The whole living situation was difficult for Hay at the time, as he felt like the only people who ever knocked on his door needed something. Sometimes it was money to pay bills, which he didn't have, or to buy drugs, which he also didn't stock.
Listen to Men at Work's 'Who Can It Be Now?' as featured on Money Heist in the official music video for the track below.
If you enjoy that, you also may want to check out the band's first album Business as Usual in the Spotify widget below that, as that's fun as well.
Related reading: Have you heard Muse's fabulous song 'Feeling Good 'from Money Heist, Season 3? — listen to it here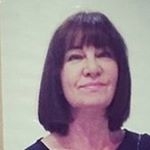 Latest posts by Michelle Topham
(see all)