The classic Meredith Brooks' song 'Bitch' showed up on the latest episode of HBO's black comedy Barry last night — Barry, Season 3, Episode 5, "crazytimesh*tshow".
The ultimate girl power song was played as Barry is at the supermarket shopping.
Meredith Brooks' 'Bitch' is the American singer songwriter and guitarist's most popular release, and somewhat of a signature song for her.
The track currently has almost 138 million plays on Spotify, with the song's music video garnering more than 17 million plays on YouTube since its upload in 2010.
'Bitch' was the lead single from Brooks' sophomore studio album Blurring the Edges, which came out in early 1997.
I can remember soon after the song released playing it as loud as I could as I drove down the freeway to my job, as its' lyrics really did describe how many women feel — don't judge me as, no matter who you think I am, I am far more complex and interesting than that.
Upon release, 'Bitch' catapulted to #2 on the Billboard Hot 100, and #6 in the UK, then hit high up the charts in 15 other countries.
The song was eventually certified Gold in the UK, the U.S., Norway and New Zealand, and Platinum in Australia, and garnered Brooks two Grammy Award nominations.
Listen to Meredith Brooks' 'Bitch' as heard on Barry on her Blurring the Edges album, and on the track's official music video that has the singer performing the track against the backdrop of a multi-floral bedroom.
Watch Barry on HBO Max.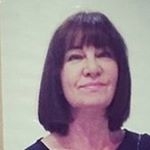 Latest posts by Michelle Topham
(see all)