Country superstar Merle Haggard's 'Ramblin' Fever' was played on this week's episode of the superhero series Superman and Lois last night — Superman and Lois, Season 3, Episode 6, "Of Sound Mind".
The song was heard in the episode as Jonathan is at the firehall cleaning the truck and Sarah appears.
Advertising
Merle Haggard's 'Ramblin' Fever' was the second single released from the prolific American musician's twenty-second studio album of the same name.
Ramblin' Fever was an album that came out in 1977 via the MCA label, and went on to hit #5 on the Top Country Albums chart.
Haggard's 'Ramblin' Fever' single performed even better, however, peaking at #2 on the Hot Country Songs chart, and at #3 on the Canadian RPM Country Tracks.
The song is a track written from the perspective of a man who realized long ago, even if he may occasionally stop to enjoy great food or the company of a good woman, nothing will ever replace that incessant feeling he has of always needing to keep moving.
A feeling that will mean, no matter how old he gets or where he finds himself, he will never stop traveling until the day he dies.
'Cause I don't let no woman tie me down
And I'll never get too old to get around
I want to die along the highway and rot away
Like some old highline pole
And rest this ramblin' fever in my soul
Advertising
Since its release, 'Ramblin' Fever' has also been covered by other artists like Willie Nelson, Adam Harvey and Billy Joe Shaver.
But it is the Merle Haggard original that will always be the standout.
An original, by the way, that has earned the late singer more than 11 million plays on Spotify alone.
Listen to Merle Haggard's 'Ramblin' Fever' as played on last night's Superman and Lois on the Spotify player and in the video.
The latest episode of Superman and Lois is now streaming via HBO Max.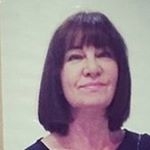 Latest posts by Michelle Topham
(see all)