The American drama series The Blacklist is one of the shows that consistently features excellent contemporary music, and has done all through its eight season run.
This week's featuring of Merrilee Rush's 'Angel of the Morning' on The Blacklist is no exception.
That song was played on last night's The Blacklist, Season 8, Episode 13, "Anne" — which aired on April 16th, 2021.
The track was heard as Red and his girlfriend dance, and was played again later in the episode as Red is driving.
Merrilee Rush's 'Angel of the Morning' is an interesting choice as well.
Considering it is just about the only song Rush is known for as, after its release in 1968, and its subsequent Grammy Award nomination for Contemporary Pop Female Vocalist, the singer all but disappeared from the music industry.
Well, sure, she released a few singles after 'Angel of the Morning' but, other than 'Angel on My Shoulder', sadly none of them gained much traction for this extremely talented singer.
'Angel of the Morning' has also been recorded by Melba Moore, Olivia Newton-John and Juice Newton.
Listen to Merrilee Rush's 'Angel of the Morning' as heard on The Blacklist in the video below.
It really is a beautiful song, and Rush's version is lovely.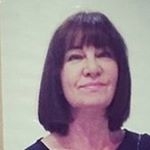 Latest posts by Michelle Topham
(see all)