The heavy metal band Metallica's 'The Unforgiven' showed up on the soundtrack of the latest season of the HBO dark comedy series Barry last night — Barry, Season 3, Episode 1, "Forgiving Jeff".
The song was played as Barry is on the dark web at 'Hitman Marketplace' looking for contract killing jobs.
Metallica's 'The Unforgiven' is from the band's self-titled fifth studio album, which came out in August, 1991.
The track was the second single release from the album, with the power ballad eventually becoming one of the band's most popular more melodic releases.
The song charted at #35 on the Billboard Hot 100 chart, at #15 on the UK Singles chart and on charts in 10 other countries.
Metallica's 'The Unforgiven' music video has a boy living in a windowless room. The boy grows up into an adult, a middle aged man and then an old man, while all the time carving a window into the stone.
Yes, it's depressing, but then again it's Metallica.
Listen to Metallica's 'The Unforgiven' in that video and on the band's fifth album.
And, of course, watch Barry on HBO.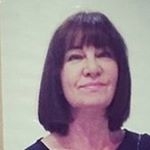 Latest posts by Michelle Topham
(see all)