American rapper, songwriter, actor, producer and Wu-Tang Clan member Method Man's 'Switch Sides' was that hella cool song playing over the end credits of Pete Davidson's new sitcom Bupkis this week.
That episode would be Bupkis, Season 1, Episode 1, "Magic Moment".
The song was released by the New York native in 2022 on his album Meth Lab Season 3: The Rehab, which came out on the Home Entertainment label, and features Jadakiss, Eddie I, and 5th PXWER helping out with vocals and rap.
It is one of two albums that, surprisingly, did not chart for the talented and incredibly prolific rapper.
Meth Lab Season 3: The Rehab is the third installment in his Meth Lab album series, and follows on from his 2018 album Meth Lab Season 2: The Lithium.
As for Method Man's 'Switch Sides', fans loved both the chill, laid-back song and its music video — calling the song 'real hip hop with no auto tune' and 'absolute fire' and the video 'classic Method Man'.
Since its release, the 'Switch Sides' music video has earned the American rapper almost 670,000 plays on YouTube, while the track has over 1.6 million on Spotify.
Again, color me surprised it has earned him more.
Listen to Method Man's 'Switch Sides' as heard on the Bupkis end credits in the song's official video, and on Spotify.
As for Bupkis, the sitcom's first season is now streaming on Peacock.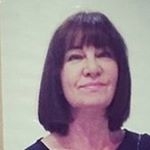 Latest posts by Michelle Topham
(see all)