The new season of the ABC family drama A Million Little Things kicked off last night with not much of a resolution to last season's cliffhanger, at least at first — A Million Little Things, Season 4, Episode 1, "Family First".
The episode also featured a lovely song on its track with American alternative pop rock singer songwriter Michael Penn's 'No Myth' being played during Delilah's going away party.
Michael Penn's 'No Myth' was the singer's lead single from his debut album March, as well as his debut single.
March was released back in 1989 and became a big hit for Penn. To the point that, to this day, it is the most recognizable song from his now enormous library of work.
'No Myth' charted in the United States on five charts, with its highest spot #4 on the Billboard Hot Modern Rock Tracks chart.
It also ranked high on charts in the Netherlands, Belgium and Australia.
Penn's album March spawned two other successful singles — 'This and That', and 'Brave New World' — setting Penn well on the way to becoming the critically acclaimed singer, songwriter and composer he now is.
Michael Penn, by the way, is the brother of actors Sean Penn and the late Chris Penn, and husband of 'Til Tuesday lead singer Aimee Mann.
Listen to Michael Penn's instantly recognizable 'No Myth' as heard on last night's A Million Little Things in the song's official music video, and on his March album.
And, of course, learn about more cool songs from A Million Little Things on Leo Sigh here.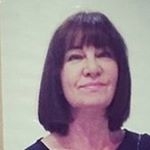 Latest posts by Michelle Topham
(see all)