It isn't every day superstar rocker Mick Jagger releases a new single. It also isn't every day that that song is the opening theme for a new Apple TV+ series.
A series that, going off the first two released episodes at least, is absolutely superb.
That series is the spy thriller Slow Horses, and its theme song is Mick Jagger's 'Strange Game'.
A song that is very much Tom Waits-esque in its appeal, but no less definitively Mick Jagger in its execution.
Jagger's 'Strange Game' was co-written by Daniel Pemberton, and is most definitely appropriate for the atmosphere of Slow Horses — a spy thriller about a bunch of loser MI5 agents who get kicked out of the main London office, and banished to the backwater of Slough.
Slow Horses stars Gary Oldman, Kristen Scott Thomas, Jonathan Pryce, Olivia Cook and Jack Lowden.
Yep, Apple brought out the big guns for this series — actors and musicians alike — and from its high caliber start, it definitely shows.
Listen to Mick Jagger's 'Strange Game' from Slow Horses in the songs lyric video, which features scenes from the series, and on the Spotify player.
And, if you haven't yet watched the first two episodes of Slow Horses, do check out the series' trailer below because, as you might expect coming from the UK, it really is a damned fine piece of work and more than worth a watch.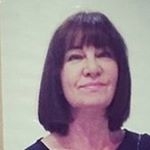 Latest posts by Michelle Topham
(see all)