Iconic American trumpeter Miles Davis' 'Blue in Green' was played on the soundtrack of the Apple TV+ psychological thriller Surface this week — Surface, Season 1, Episode 7, "It Was Always Going to End This Way".
The song was heard playing as Sophie is at home listening to music.
Advertising
Miles Davis' 'Blue in Green' can be heard on the trumpeter, composer and bandleader's 1959 studio album Kind of Blue, which was released via the Columbia record label,
The album was produced by Irving Townsend, and has been named one of the best jazz albums as well as one of the most influential albums ever recorded.
It featured now-iconic musicians John Coltrane, Julian 'Cannonball' Adderley, Bill Evans, Paul Chambers and Jimmy Cobb, and has since been added to the National Recording Registry as a recording that is culturally, historically or aesthetically important.
Miles Davis' 'Blue in Green' is one of only two ballads on the album.
Unfortunately, the piece has a slightly shady history as Davis insisted he wrote the music while pianist Bill Evans always insisted he was its composer.
Advertising
In recent years, however, the composers of 'Blue in Green' are now recognized as both Miles Davis and Bill Evans.
Especially after other music Evans composed has been compared to 'Blue in Green' with some marked similarities.
Listen to Miles Davis' 'Blue in Green' as heard on Surface this week in the video, and on the trumpeter's Kind of Blue album.
Whoever composed the piece, it is all kinds of beautiful.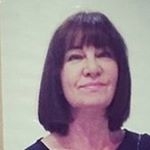 Latest posts by Michelle Topham
(see all)