If you're feeling a bit depressed this holiday season, you may not want to listen to Miley Cyrus and the Flaming Lips' 'My Sad Christmas Song', the latest release from the collaborative project the music scene's newest rebel and the psychedelic American rock band have been working on for the last few months.
Then again, if you love melancholy music that tugs at your heart, then 'My Sad Christmas Song' is perfect, as Miley Cyrus's voice in this one will break your heart, and the Flaming Lips lush melody kills it.
And do take some time to listen to the lyrics of 'My Sad Christmas Song'. They're brilliant. In a base, direct, explicit and very Miley way.
I always thought that Santa was kind of cute
There's something about his beard, big belly, and boots
I left Santa more than cookies this year
I thought he might appreciate a few beers
That's why I'm always on the naughty list
He said cause when I get drunk, I'm always showing my tits
He leaned in for a kiss and he got real near
I had to stop Santa and say "My true love ain't here"
This is my sad Christmas song
So I rip another bong
I never been good at making plans
Next year, I'm gonna be with my man
My little sister says I'm the Grinch
But my mom thinks I'm just a bitch
Why did you have to go?
We were under the mistletoe
This is my sad Christmas song
Fa lalalala
Fa lalala
And I have to say, as much as Miley Cyrus gets a lot of attention for how she behaves, what she says, how much she swears, and how often she shows off her naked body, if you ignore all that and just look at the music she produces, man, she's talented.
Listen to Miley Cyrus and the Flaming Lips' 'My Sad Christmas Song' in the Soundcloud plugin below. Gorgeous, isn't it?
And check out the video for Miley and the Flaming Lips' latest single release — 'B B Talk'.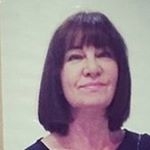 Latest posts by Michelle Topham
(see all)