Miley Cyrus's 'Slide Away' was one of the six superb songs featured on this week's episode of the new ABC romantic comedy drama The Baker and The Beauty.
The song was played at the end of the episode.
Advertising
The mellow and sad 'Slide Away' was released in 2019 as a standalone single. It was co-written by Cyrus, Finnish singer/songwriter Alma, Mike Will and Andrew Wyatt.
At the time, the track was thought to possibly have been written about Cyrus's soon-to-be ex-husband Liam Hemsworth as various lyrics matched the circumstances of their then recent break up.
'Slide Away' made it onto the charts in 21 countries — including two charts in the U.S.
The song hit the top spot in both Sweden and Belgium, as well as being well-received by most critics.
Listen to Miley Cyrus's 'Slide Away' as featured on The Baker and The Beauty in the song's official  music video below.
Advertising
A sad and quite poignant video that has Cyrus looking her most gorgeous and sultry.
Related reading: Miley Cyrus's 'Mother's Daughter' is a massive women's empowerment video — watch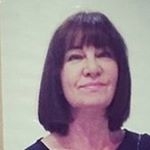 Latest posts by Michelle Topham
(see all)