Milk & Bone's 'Set in Stone' plays as the team drinks a toast to Lucy
Canadian electro-pop duo Milk & Bone's 'Set in Stone' showed up on the new episode of Killjoys this week — Killjoys, Season 5, Episode 3, "Three Killjoys and a Lady".
After all, even though the final season of the Canadian sci-fi series Killjoys is ongoing, the Music Supervisor of the series is still working as hard as ever to bring us stunning music on the show's soundtrack.
Like this track. A song that is so much dreamy gorgeousness, I listened to it eight times back-to-back before I could even begin to write about.
The song itself was played on Killjoys as the team drink a toast to Lucy, the ship's AI that has just 'committed suicide', and as we see John thinking about the hatchlings being vulnerable to mutations.
Milk & Bone's 'Set in Stone' is the first track from their sophomore album Deception Bay.
Released in 2018, the album won the Juno Award for the Electronic Album of the Year.
Interestingly too, every song on the album has English lyrics even though the two women that make up Milk & Bone — Camille Poliquin and Laurence Lafond-Beaulne — are from Quebec, Canada, and their native language is French.
"When I do write in French I find myself writing something outside of what happens to me, while we like to write music that is from the heart. It's a generation thing as well. People our age are a bit more open and just want to do whatever we want to do."
Listen to Milk & Bone's 'Set in Stone' as featured on Killjoys in the video below and, if you love that dreamy electro-pop sound, (and who wouldn't), you can hear their superb album Deception Bay in full in the Spotify widget below that.
And then, for an extra special treat, hop down to the bottom of this article and give their cover of Billie Eilish's 'Watch' a watch and a listen. The vocals and the harmonies are stunning.
Reading: Listen to Wolf Saga's 'Calling' as featured on Killjoys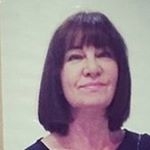 Latest posts by Michelle Topham
(see all)