The first song featured on the first episode of 13 Reasons Why Season 4 is MISSIO's 'Bottom of the Deep Blue Sea'. It was played on 13 Reasons Why, Season 4, Episode 1, "Winter Break".
That track was heard as we see Alex and Zach on the roof kissing.
American electronic pop/pop rock duo MISSIO's 'Bottom of the Deep Blue Sea' is from their debut album Loner, which was released in 2017 via RCA Records.
The single 'Middle Fingers' was the biggest hit from the album, reaching the #9 spot on the Alternative Songs chart and #10 on the U.S. Rock Airplay chart.
The 11-track album was followed by their second album The Darker the Weather // The Better the Man two years later.
MISSIO comprises lead singer Matthew Brue, who also writes and produces, and writer/producer David Butler.
MISSIO began as a solo project for Matthew Brue but, after his debut EP produced by Butler was such a success, he invited Butler to join him and to form an electronic duo.
The pair have been recording together ever since, and have also created a successful career licensing their music for the soundtracks of various popular American TV series.
These include The Royals, 9-1-1, Teen Wolf, Riverdale, Scream: The TV Series, Death Stranding, Finding Carter and How To Get Away with Murder.
As for 13 Reasons Why, the Netflix exclusive teen drama series is now in its fourth season.
It is the series' last season (thank God!), although frankly it should have ended after season one, as the last three seasons have been little but a cash grab on the part of Netflix.
If you like the music chosen for 13 Reasons Why Season 4 like I do though, it does have some redeeming qualities.
Like MISSIO's 'Bottom of the Deep Blue Sea', for instance, which you can listen to in the song's official music video and in the Spotify player.
Related: Listen to more music from the 13 Reasons Why soundtrack on Leo Sigh here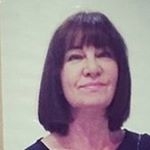 Latest posts by Michelle Topham
(see all)