One of what I think is electronic musician Moby's most perfect songs was played on the Apple TV+ crime drama Truth Be Told last night — Truth Be Told, Season 3, Episode 7, "The Luxury of Self-Reproach".
That song was the negro spiritual-sounding track Moby's 'Natural Blues', which was played on the episode as Markus follows Billy Ochoa, and discovers the phone.
So he takes a photo of Ochoa's call records.
Moby's 'Natural Blues' was released in March, 2000 as the fifth single from the musician's fifth studio Play.
The song features samples from a 1937 folk music track that is then used in a loop as the base for the entire track.
It went on to be a big hit in the United States and the United Kingdom, climbing high up three different charts in both countries, as well as skyrocketing up charts in more than 10 other countries.
The song also spawned an interesting music video that centers around an elderly Moby sitting in a wheelchair at a retirement home as he looks back on his life.
It ends with an angel arriving to close out his life.
Listen to Moby's 'Natural Blues' as heard on Truth Be Told this week on his Play album, and in that music video.
The latest season of Truth Be Told is streaming via Apple TV+.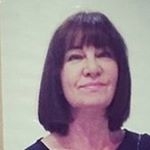 Latest posts by Michelle Topham
(see all)