Were you watching Person of Interest on Monday night (May 30th, 2016 — Season 5, Episode 10 — "The Day The World Went Away") and thought you heard a Joy Division song on the soundtrack? If so, you were partially right. It was a Joy Division track. But a Moby cover of 'New Dawn Fades' — which was originally released on Joy Division's 1979 album Unknown Pleasures.
The original 'New Dawn Fades' was famous for its two guitar solos — one clean and one very distorted — and that has been kept in the Moby version of the song as well. As has that Ian Curtis-style scream Moby reproduces here.
Not surprising really, as Moby did release the cover with the help of New Order — the remaining members of Joy Division after lead singer Ian Curtis' suicide.
As for Moby, if you are not familiar with him (and, boy where have you been?) he is an electronic dance music/electronic rock/house/techno singer songwriter that came to the public's attention in a big way back in 1999 with his hit album Play.
Since then, Moby has released seven other albums, with his latest one, Long Ambients 1: Calm. Sleep, a 4-hour album of the most beautiful calming music being released just this last February. But done so in a very cool way — as a free download on the website  of the vegan restaurant he owns in Los Angeles.
Listen to Moby's cover of 'New Dawn Fades' in the video below. It's from his album I Like To Score, which you can pick up here. You will find the original Joy Division song below that.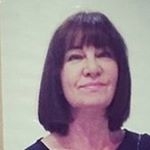 Latest posts by Michelle Topham
(see all)