The superb Scottish instrumental rock, post-rock band Mogwai's 'Titles' is the cool theme music for the new Apple TV+ series Black Bird.
Mogwai also wrote the soundtrack for the 6-part limited crime drama.
The ominous sounding theme song and the Black Bird soundtrack are not the first time the Scottish band has composed music for a TV show.
They also provided soundtracks for ZeroZeroZero and the French series The Returned (aka Les Revenants ) , as well as for the documentaries  Zidane: A 21st Century Portrait, Atomic, Living in Dread and Promise, and Before the Flood and for the movie Kin.
As for Black Bird, it is a true story based on incidents in the life of convicted criminal Jimmy Keene.
A criminal who is given the offer of being transferred from a minimum security prison to a maximum security prison for the criminally insane so that he can befriend suspected serial killer Larry Hall.
If he gets a confession from Hall, and details as to where bodies are buried, his own 10-year sentence will be commuted and he will be set free.
Advertising
Listen to Mogwai's 'Titles' in the video, and on the full Black Bird soundtrack album below.
The six-episode mini series Black Bird is currently streaming on Apple TV Plus. It stars Taron Egerton and Paul Walter Hauser who both give superb performances.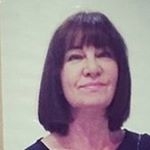 Latest posts by Michelle Topham
(see all)