Listen to Molly Kate Kestner's 'Footprints' from 'Grey's Anatomy', a song from a sister to a brother
Listen to Molly Kate Kestner's 'Footprints' featured on 'Grey's Anatomy'
American singer songwriter Molly Kate Kestner's 'Footprints' was featured on Grey's Anatomy this week — Season 14, Episode 3, "Go Big Or Go Home".
The song was played as Richard tells Molly, even with a brain tumor, her mortality rate is lower than Derek's, and as Dr. Carr advises Meredith.
Kestner's 'Footprints' was written about her younger brother Nathan, and was released as a single on September 29th this year.
And while she has already had five very successful singles including her massive hit 'His Daughter' back in 2014, so far the Minnesota native has yet to release an album, even though she is currently signed to Atlantic Records.
Let's hope she releases a full-length album soon, as this woman's voice is stunningly beautiful and she writes such touching songs.
Listen to Molly Kate Kestner's 'Footprints' in her official video below. Now wouldn't you like to have a sister like that?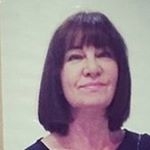 Latest posts by Michelle Topham
(see all)