Japanese instrumental rock band Mono's track 'The Hand That Holds The Truth' was featured on Ray Donovan on Sunday night — July 31st, 2015 (Season 4, Episode 6 "Fish and Bird"). It began playing during the last montage of scenes, and then over the end credits.
The track is from the band's 2014 double album The Last Dawn/Rays of Darkness. And it has also become a bit of an iconic track, simply because it's the first time the band has ever had vocals on a piece of music.
Vocals were provided by Envy's Tetsu Fukagawa and, although they were more of a growl than they were song, they were perfect for the mood of 'The Hand That Holds The Truth', desolate as it is.
You can listen to the piece of music in the video below, and grab the double album on all major digital music sites.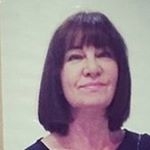 Latest posts by Michelle Topham
(see all)