Indie rock band Morphine's 'Cure for Pain' was that cool song playing on Beef, Season 1, Episode 4, "Just Not All At The Same Time" as Paul and Amy are in her Las Vegas room having fun.
The song was originally released in late 1993 as the title track and the lead single from the Massachusetts based band's second studio album of the same name.
The critically well-received album itself was a minor success for Morphine.
It ranked high on charts in New Zealand, Australia and the Netherlands, although interestingly not making it onto charts in the United States or the UK.
Morphine's 'Cure for Pain' is a mellow rock song, with lyrics that have the singer saying he will never give up doing drugs.
Not while the constant pain he is feeling is still there, and while a permanent cure for pain has not been invented.
Someday there'll be a cure for pain

That's the day I throw my drugs away
When they find a cure for pain
Listen to Morphine's 'Cure for Pain' as heard on the fourth episode of Beef in the video, and on the band's sophomore studio album.
There is also a cool video of a live performance the band gave of the song over two decades ago you should watch.
You can also hear more songs from the Netflix comedy drama Beef and learn about the artists that created them on Leo Sigh.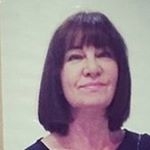 Latest posts by Michelle Topham
(see all)