Danish singer songwriter MØ has released the official video for her latest single, 'Final Song' and, while it's not as strong as last year's 'Kamikaze', it's still quite a nice offering as she continues to experiment with her sound and come up with songs that are different again from the last.
'Final Song' is a track MØ co-wrote with MNEK and Noonie Bao. According to the singer, it was written as a bit of an anthem about how important it is to always keep working towards the best version of yourself.
As MØ herself explains it, " We all need to feel empowered from within to be the best version of ourself, but it's not always easy and that's what inspired me to write these lyrics. When you're united with your inner glow you can beat the fears and fly towards your dreams."
'Final Song' follows on from 'Kamikaze' as the second single from MØ's upcoming second album; the follow up to her 2014 critically acclaimed debut No Mythologies To Follow.
Personally, if these two songs are what her new album is going to be offering, I'll be pre-ordering it as soon as it's available as they are some very strong tracks.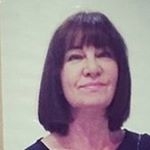 Latest posts by Michelle Topham
(see all)