If you think the Bing Crosby classic 'I'll Be Seeing You' is the best that song ever gets (and yes, it is a classic for a reason), you may want to hold that thought until you have listened to Moses Sumney's cover of 'I'll Be Seeing You', which officially came out today.
A cover, by the way, that was played right at the very end of the final episode of the National Geographic limited drama A Small Light last night — A Small Light, Episode 8, "Legacy" end credits.
The song was released today on the official A Small Light soundtrack, which also features other covers of classic songs from Angel Olsen, Remi Wolf, Sharon van Etten and Michael Imperioli, and Kamasi Washington.
As covers go though, Moses Sumney's version of 'I'll Be Seeing You' is so markedly different from its Bing Crosy version, if you didn't know the lyrics, you might not recognize the song, as the melody sounds so completely different due to Sumney's take on it.
In some respects, more somber than the slightly more hopeful feel the song has usually had but, with his phenomenal voice, still quite beautiful.
Then again, considering the track was played at the end of a series about the deaths of so many Jews during World War II, that more somber feel is not only understandable but appropriate.
Vera Lynn's 'I'll Be Seeing You'
The most famous version of 'I'll Be Seeing You' for we Brits, however, is likely still Vera Lynn's release of the song.
That version was sung by the British singer throughout the war on the radio show Lynn performed on specifically for British troops fighting overseas.
Since then, for many Brits, I'll Be Seeing You' has always kept its World War II meaning —  a song sung for loved ones far away from home and who may never return.
A song then that was also a fitting music accompaniment for the end credits of the final season of A Small Light, and its telling of the story of Miep Gies, as she helps her employer Otto Frank, his family and other Jewish refugees hide from the Nazis during World War II.
Listen to Moses Sumney's cover of 'I'll Be Seeing You' from the A Small Light, Episode 8 end credits in the video and on the drama's soundtrack album below.
A Small Light is now streaming on National Geographic.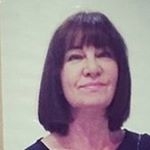 Latest posts by Michelle Topham
(see all)